Choosing the Right Flooring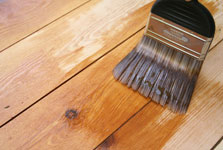 Choosing the right floor for your home or business can be a daunting task. Do you like the timeless durability and appeal of hardwood or the uniqueness of natural stone? And what about ceramic or porcelain tile, vinyl and new surfaces like decorative polymer coatings. At Dino's Contracting Service we can help you choose the right floor for your particular needs.
And if hardwood floors is your preference, not only do we install it but we can sand and refinish it as well. No matter your preference we'll spring into action to give you the stunning floor of your choice. Whether it's a simple job like the bathroom or a complete makeover in your home or business, we've got you covered. Call us today to discuss your project.
Contact us:
(804) 502-1479